Search found 581 matches
by DUBBN

Sat Jul 24, 2021 9:17 pm
Forum: Fly Dressings - Nymphs
Topic: Olives
Replies: 12
Views: 320
All I had to do is ask. Twenty fish in one hole with this fly. https://i.postimg.cc/j2VWXkxQ/20210724-135953.jpg I had to tie a couple more. https://i.postimg.cc/G2T8v1Cm/20210724-162108.jpg The picture of the fly has a fish scale on the bend of the hook. I can at least see that good. Yep, 20 fish....
by DUBBN

Wed Jul 21, 2021 9:27 pm
Forum: Fly Dressings - Nymphs
Topic: Olives
Replies: 12
Views: 320
...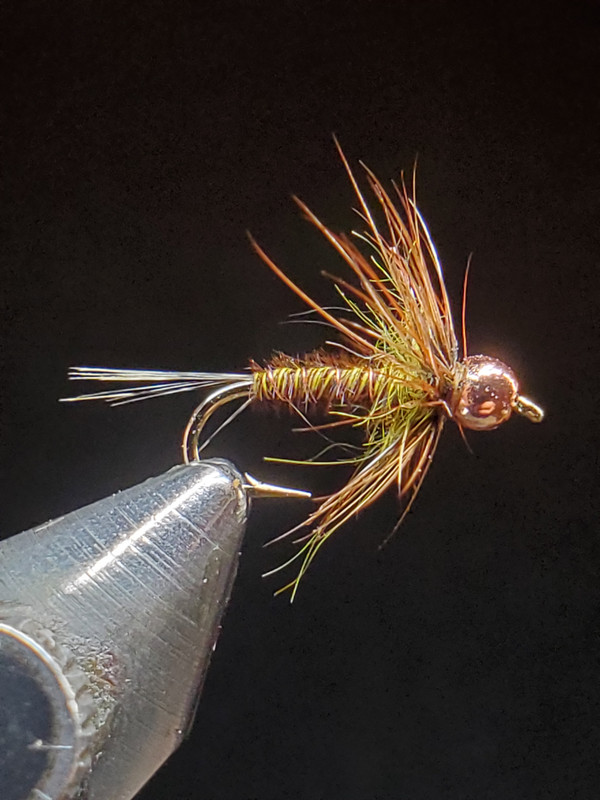 by DUBBN

Sun Jul 18, 2021 9:00 am
Forum: Tying Wingless Wets
Topic: Simple Pheasant soft hackle
Replies: 6
Views: 411
Here is one that I have hopes for. I like very basic type flies Hends BL599 size 14 hook. Uni-thread 8/0 camel. Hends hare dubbing dark March brown for body with Rusty brown dubbing for thorax. Hen pheasant back patch hackle, slightly long in fibre. Sorry the photo is wrong way round - not sure wha...
by DUBBN

Mon Jul 12, 2021 5:02 am
Replies: 11
Views: 459
Good job Bill. When I get home, I am going to play with your pattern and technique.